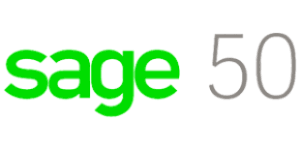 Sage 50 Accounting (US) is a business management software subscription-based product published by Sage Group and sold in the United States. It was previously called Peachtree Accounting (U.S.). A conversion to the Peachtree / Sage 50 U.S. data format was made available when Simply Accounting (U.S.) was taken off the market. As of the 2013 edition, the U.S. software is now called Sage 50 (U.S).
Peachtree Accounting was originally sold by a software publisher founded in 1978 by Ben Dyer, Ron Roberts, Steve Mann, and John Hayes. The company was carved out of The Computer SystemCenter, an early Altair dealer founded by Roberts, Mann, Jim Dunion, and Rich Stafford, which Dyer had joined as the manager and where the first software was published in 1977.
What is Sage 50?
Sage 50 is positioned as an easy-to-use desktop accounting software for growing small businesses, but is scalable to perform big business accounting. It includes standard accounting such as: accounts payables and accounts receivable; bill payments and cash flow management.
Likewise, Sage 50 can perform faster processing, has industry-specific functions and can be used by up to 40 employees. It features advanced accounting tools like inventory management and module-level security.  You can also add options for payroll services and credit card processing to help manage your finances.
Sage 50 has a mobile app for iOS, Android, and BlackBerry devices and works smoothly with popular productivity tools, such as, Microsoft Excel, Outlook, Word and Exchange and Sage-endorsed third-party applications in 22 industries.
Overview of Sage 50 Benefits
Here are the main Sage 50 benefits:
Flexible enough for CPAs and non-accountants
Goes beyond accounting and includes essential business operations
Has basic accounting modules and useful modules, including options for credit card processing and inventory management and reporting and a customizable dashboard for quick access to important data
Has automatic backup, which is critical to protect your numbers
Compatible with other Sage products and can be scaled to match your business growth
Easy to learn even for non-accountants
Enjoy screen-level security
Features automatic accounting checks
Installed in your local computer
Overview of Sage 50 Features
Basic accounting
Invoice through mail or email
Monitor cash flow
Pay bills online
Excellent inventory and job management
Fixed assets management
Job/Project management
Vendor Management Center
Customer Management Center
Inventory and Services Management Center
Dig up insights in data
Over 100 customizable reports and financial statements
Sage Business Care Silver
Sage Advisor
Multi-User up to five licensed named users
Terminal Services
Course Syllabus
Getting Acquainted with Sage 50 




The Sage 50 Environment 




The Sage 50 Navigation Centers 




Using the Menu Bar 




Customizing Shortcuts 




Learning Common Business Terms




Setting Up a Company 




Creating a Sage 50 Company




Converting a Company




Using the General Ledger 




General Ledger Default Settings




Adding Accounts




Using Sales Tax




Entering Records 




Entering Customer Records 




Entering Customer Beginning Balances 




Entering Vendor Records




Accounts Receivable 




Setting Statement and Invoice Defaults 




Quotes, Sales Orders, Proposals and Invoicing




Accounts Payable 




The Purchase Orders Window 




Entering a Drop Shipment 




Select for Purchase Orders 




The Purchases/Receive Inventory Window 




The Payments Window




Managing Inventory 




Building and Unbuilding Assemblies 




Making Inventory Adjustments 




Changing Item Prices




Creating Payroll 




Adding Employees 




Adding Employee Beginning Balances 




Performance Reviews and Raise History 




Paying a Group of Employees 




Paying an Employee 




Account Management 




Writing Checks 




Voiding Checks 




Reconciling Bank Accounts 




Changing the Accounting Period




Job Tracking 




Setting Up a Job 




Creating Custom Fields for Jobs 




Creating Phases for Jobs 




Creating Cost Codes for Phases 




Entering Beginning Balances for a Job




Time and Billing 




Adding Time Ticket Employees 




Entering Activity Items 




Entering Charge Items




Settings and Tools 




Changing the Company Info and Posting Method 




Posting and Unposting 




Memorized Transactions




Reporting 




The Cash Flow Manager 




The Collection Manager 




The Payment Manager 




The Financial Manager 




Find on Report 




Previewing and Printing Preset Reports




Action Items 




Events 




To-Do Items 




Alerts 




Options 




Changing Global Options 




Changing the System Date 




Assets and Liabilities 




Assets and Liabilities 




Creating an Other Current Assets Account
For more Details Call: +91 9633 799 666