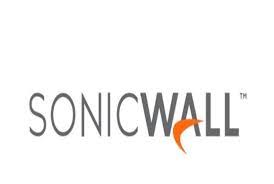 SonicWall Firewall – Next Gen Protection Against Advanced Threats
SonicWall firewalls are your first line of defense against Internet security threats. Give ransomware the boot with the powerful sandbox technology of Capture Advanced Threat Protection (ATP). Dive deep into your packets without sacrificing speed thanks to SonicWall's patented Reassembly Free Deep Packet Inspection (RFDPI). The TZ Series represents some of the best small business firewalls of 2018, while the NSA Series is the perfect fit for enterprises, distributed environments, & data-heavy offices.
Features Include:
» Deep Packet Inspection
» Wireless Networking
» Network Content Filtering » Unified Threat Management
» Virtual Private Networking
» Application Control
1. SonicWall TZ Firewalls
The SonicWall TZ Series is the ideal total security platform for home, small and remote/branch offices, providing a compelling blend of ease-of-use for basic networks and unsurpassed flexibility
» TZ SOHO » TZ SOHO 250 – New Product » TZ 300 » TZ 350 – New Product » TZ 400 » TZ 500 » TZ 600
2. SonicWall NSA Firewalls
The NSA Series adds security, reliability, functionality and productivity to branch offices, central sites and distribute mid-enterprise networks, while minimizing cost and complexity.
» NSA 2650 » NSA 3650 – New Product » NSA 4650- New Product » NSA 5650- New Product » NSA 6650- New Product » NSA 3600 » NSA 4600 » NSA 5600 » NSA 6600
3. SonicWall SuperMassive Firewalls
Offering breakthrough performance, unprecedented levels of protection and massively scalable multi-core hardware, the SonicWall™ SuperMassive™ Series redefines the Next-Generation Firewall and eliminates the age-old protection-for-performance tradeoff.
» SuperMassive E9200 » SuperMassive E9400 » SuperMassive E9600 » SuperMassive E9800 » SuperMassive E10200 » SuperMassive E10400 » SuperMassive E10800
TECHNICAL CERTIFICATIONS
• SonicWall Network Security Administrator (SNSA): Recommended for networking professionals responsible for the daily operation of network appliances
• SonicWall Network Security Professional (SNSP): Recommended for individuals that deploy, optimize, and troubleshoot all associated product features
• Replaces the Network Security Advanced Administration course (NSAA) and the subsequent CSSP certification for that course
• Existing CSSP certifications will continue to be recognized for the next two years. Individuals holding CSSP certifications are encouraged to enroll in the new SNSP course when or before their CSSP expires
• NOTE: The Certified SonicWall Security Professional (CSSP) exam will be retired on June 30th, 2019 and the exam will no longer be available after this date. If you have an active exam key, please use it before the retirement date.

This course is focused on deploying a SonicWALL Firewall appliance connected to the Internet edge using the latest SonicOS. We will show you how to configure many of the great features provided from firewall policies, VPN, VLAN tagging, wireless, to advanced security services like content filtering for real world deployments step-by-step.
Below are the topics included in this training package:
• Introduction
• Intial Access into the SonicWALL
• LAN and WAN Interfaces
• Confirm Access to Internet from SonicWALL
• Registration
• Changing the Administrator Password
• Confirm Internet Access from LAN
• NAT and Firewall Configuration
• Network Zones
• Upgrading SonicOS Firmware
• SMTP Settings
• Network Monitor
• DHCP Server
• Remote Access
o Client VPN using IPSec
o Client VPN using L2TP over IPSec
o Client VPN using SSL VPN
o Client VPN using iPad (iPhone)
• Backup
• Security Services
o Anti-Virus
o Intrusion Prevention
o Anti-Spyware
o Content Filtering
o Enabling Security Services
• Site-to-Site VPN to a Cisco Router
• Logs and Reports
• Static Routes
• Guest Services
• 802.1Q and VLAN Configuration
o DMZ Network Configuring using VLAN
o Guest Network Configuring using VLAN
• Wireless Configuration
o Internal Wireless Network Configuration
o Guest Wireless Network Configuration