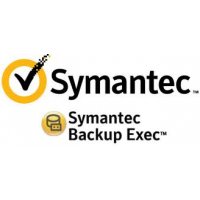 Backup Exec is a high-performance data management solution for Windows®
servers networks. With its client/server design, Backup Exec provides fast, reliable
backup and restore capabilities for servers, applications, and workstations across
the network. Backup Exec is available in several configurations that can accommodate networks
of all sizes. In addition, Backup Exec's family of agents and features offers solutions
for scaling your Backup Exec environment and extending platform and feature
support.
Describe the basic functionality of Backup Exec.
Describe the basic architecture of Backup Exec.
Install and work with the Backup Exec .
Configure storage devices.
Manage devices and media used by Backup Exec.
Run basic backup jobs.
Set backup settings and methods.
Restore backed-up data.
Perform Online Disaster Recovery.
Work with the Database Encryption Key.
Backup a physical machine and convert to virtual simultaneously.
Backup a physical machine and convert to virtual based on a schedule.
Protect remote servers using the appropriate Remote Agent.
Install, configure, and work with the Agent for Windows.
Install, configure, backup and restore data with the following Backup Exec Agents:
Agent for VMware and Hyper-V
Agent for Active Directory
List the supported virtual conversion configurations.
Install the Deduplication option.
Configure Backup Exec Deduplication Storage.
Backup and restore deduplicated data.